Ben Fletcher, Principal Engineer at Financial Times
Ey up! Yorkshireman in London. New Dad. Partner to @MsLoloJ. Principal Engineer, Financial Times. Former Master Inventor IBM. First Deafblind person ever to stand for Parliament. Can't hear, don't see much, use British Sign Language in an English world.
---
Steph Johnson, VP Corporate Comms at MongoDB
Deep roots in open source, financial services, database technology and developer relations. Founded the NYC office of London-based Aspectus PR, set up DigitalOcean's global communications team. Ardent foodie with the appetite of a labrador retriever, I will do pretty much anything for (gluten free) pancakes or lobster.
---
Lorna Mitchell. Developer Advocate with Nexmo
Lorna is based in "up north" in Yorkshire; she is a Developer Advocate with Nexmo as well as a published author and experienced conference speaker. She brings her technical expertise on a range of topics to audiences all over the world with her writing and speaking engagements, always delivered with a very practical slant.
---
Norma Miller, Founder of White Coat Captioning
Norma is a certified CART Provider and Certified Broadcast Captioner. She not only owns and runs the company, she also works full time providing CART and captioning services to individuals, and small and large audiences.
---
Alex Chan, software developer at the Wellcome Trust
Helping to build a new platform for searching and storing digital collections, taking Wellcome's assets – books, archives, images – and presenting them through consistent, well-designed APIs.
Contribute to open source Python in my free time, including the hyper-h2 HTTP/2 stack. One of the organisers for the PyCon UK conference
---
Rachel Stephens, Industry analyst RedMonk
Baby goat enthusiast. Balance sheet native. Loves Microsoft Excel. Control ESV.
Before joining RedMonk, Rachel worked as a database administrator and financial analyst. Rachel holds an MBA with a Business Intelligence certification from Colorado State University and a BA in Finance from the University of Colorado
---
Joe Drumgoole, Director of Developer Advocacy, MongoDB.
 His job is helping developers fully exploit the power of MongoDB. A software entrepreneur with over 30 years experience of successful product delivery, 3x founder. His favourite programming language is Python.
Got out of Bitcoin at the right time, then got back in again 🙂 Doh!
---
Niven Curtis-Woodcock, design engineer Andiamo
Niven completed her masters in Product Design Engineering focussing on human-centred design and cognitive ergonomics. Rehabilitation and 3D printing have also been key features in many of her projects and research. Her main drive is using design to improve the quality of life of others and always having a fridge full of halloumi.
---
Ross Tierney, design engineer Andiamo
Product designer focusing on user-centred design to improve the lives of people around the world. Worked in Tanzania designing smokeless cook stoves with the organisation Childreach International, Ross went on to work on the design of waterless sanitation technology for Ghana funded by the Bill and Melinda Gates Foundation.
---
Suki Fuller, founder Miribure 
Suki currently co-leads FiftyFiftyPledge, an initiative to increase the number of women in VC. Suki's 16-year career within strategic intelligence and technology has taken her from the US Department of Defense to teaching students in China. Recently named by The Financial Times as one of the Top 100 Black, Asian, Minority, Ethnic (BAME) Leaders in UK Tech, Suki was also cited by Computer Weekly as one of the Most Influential Women in UK IT 2018.
---
Bruce Lawson, Commissioning Editor Smashing TV
Bruce is a Web standards Lovegod, 'like a punk jesus'. As well as being a highly-regarded fashion blogger, Bruce co-wrote Introducing HTML5 and was on the committee drafting the British Standard for commissioning accessible websites. Previously, he's been front-end tech lead for a large UK legal website, tutor to a princess' daughter in Thailand, a movie extra in Mumbai, a tarot card reader in Istanbul, and a musician.
---
Joyce Park
Co-founder/CTO twice, frontend lead the rest of the time.
---
Amy Dickens, Developer Advocate Intern Samsung Internet
Amy is a PhD Researcher in the Mixed Reality Laboratory at the University of Nottingham and a Github Campus Expert. Often found bouncing around at hackathons delivering workshops on version control, Amy is passionate about teaching, learning and sharing technical knowledge. She is an advocate for making technology more accessible for everyone
---
Paula Kennedy, Director of Pivotal Cloud Foundry Solutions, EMEA
Paula is focused on working together with clients to drive innovation, transformation and business outcomes. Previously Chief Operating Officer and co­-founder of CloudCredo. She is passionate about community, diversity and inclusion. Paula organises the London Platform User Group, Coed:Code meetup group and is part of the organising committee for DevOpsDays London.
---
Thomas Otter. Founder Otter Advisory
Advises buyers, builders and investors about work tech. He previously headed product at SAP SuccessFactors (a billion dollar revenue business). As part of the world's longest time to hand in PhD, he developed an interest in accessibility, and how it illustrates so much about what is good and evil in the world of software. He lives in Heidelberg Germany but is a big fan of a well played cover drive.
---
Swarna Podila
#BeKind. Former Citrix, Symantec, and Avi Networks. Stroopwafels are my Kryptonite. Currently herding cats at @cloudfoundry foundation. she/her
---
Grace Owolade-Coombes, Co-founder of South London Raspberry Jam
Delivering autism and Tourette's Syndrome friendly digital making workshops. Certified Raspberry PI educator and specialist in specific learning difficulties, diversity and Inclusion. Proud parent to 2 young coding ninjas, exploring transformative experience of learning in informal shared space and advocating peer learning.
---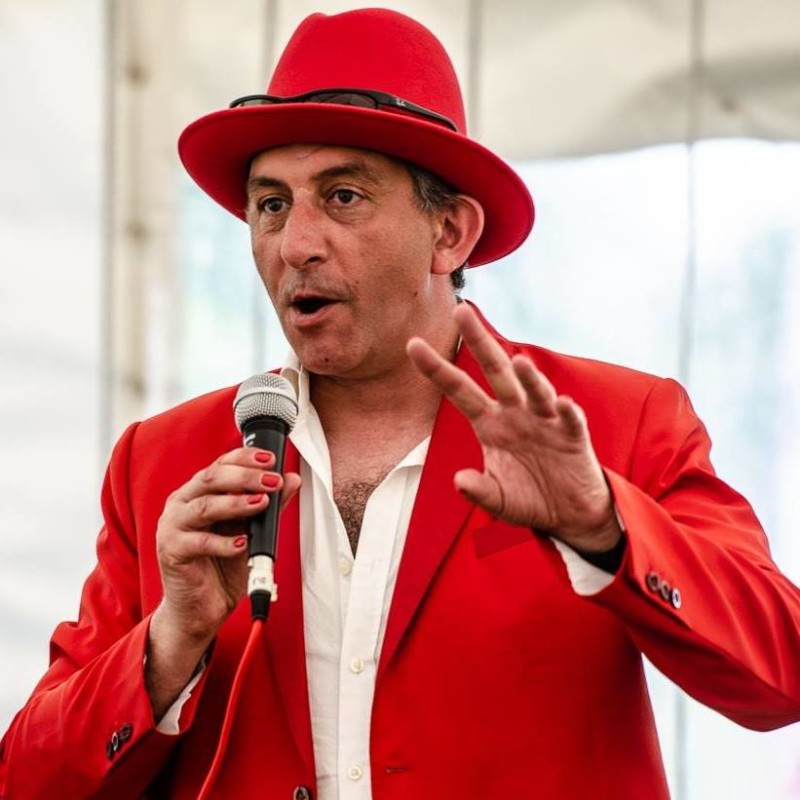 Dave Letorey, Head of Change, Squiz
Throughout my life I've worked in many roles from Cabinet Maker to Teacher to Web Developer, to name a few. I'm passionate about Food & Drink, Music and the Web (especially #A11y). Although most of all I love learning, which is why the web industry suits me well. I also love sharing my knowledge and have travelled across the globe to share what I know.
---
Louise Miller, Senior Content Designer, Government Digital Service (GDS)

Louise designs content for GDS's Service Manual about (among other things) accessibility, inclusion and service design.
She is an LGBT parent and coding evangelist to two girls under five.
She knows a lot about accessibility for people with MS from both family experience and her previous life in health charities.
---
Eriol Fox, Senior Product Designer at Ushahidi
A multi-skilled designer with 9 years of experience. Awesome UX and Interaction skills, an Illustrator of cute things, a Front-end coding student with Google's Udacity Scholarship and video game enthusiast.
Undergrad degree in Fine Art specialising in New Media and Time-based artwork, but found I was more interested in design and digital.